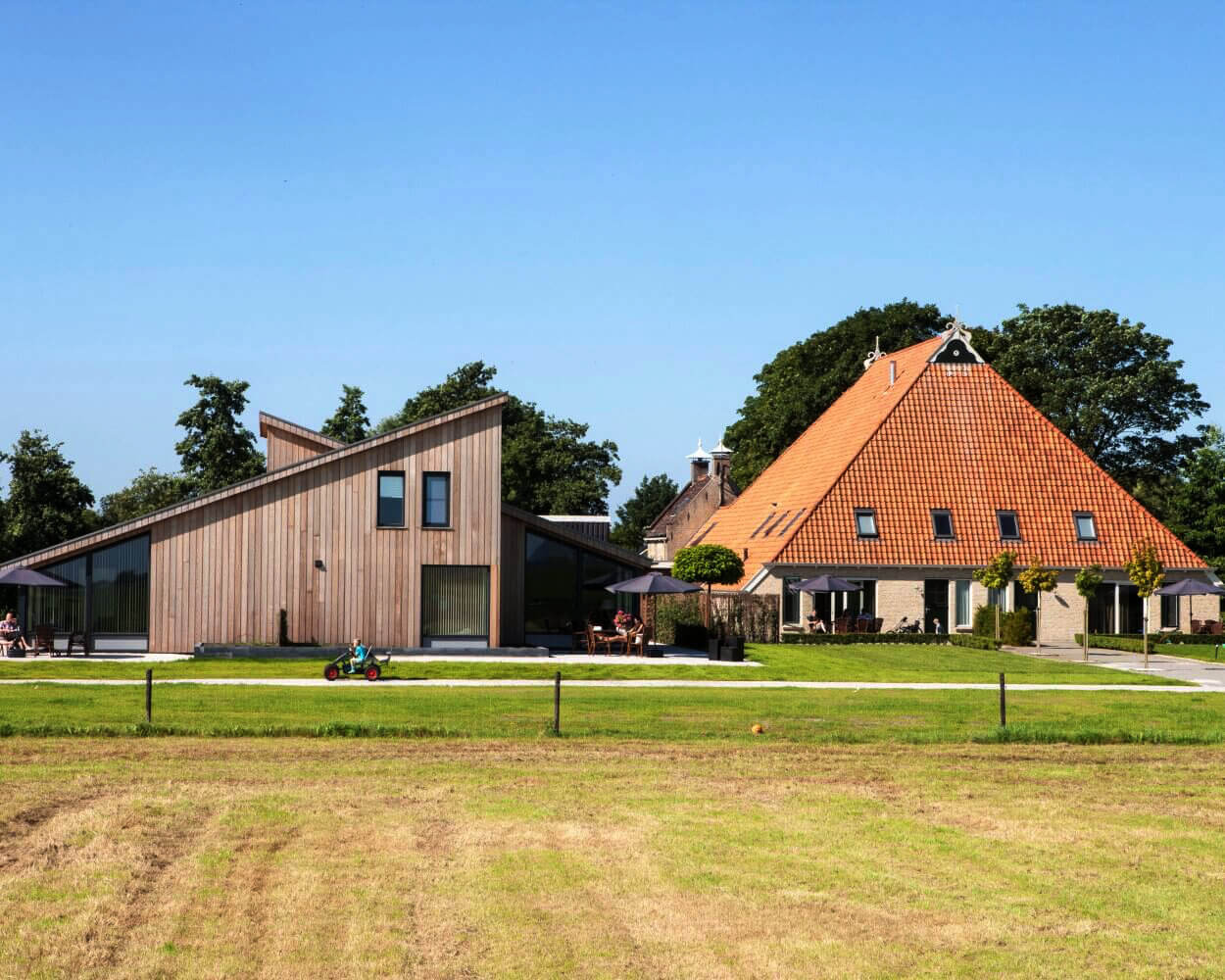 Holiday homes Holland
With sauna, bubble bath, rain shower
and panoramic view
Our holidayhomes
Share to discuss with family or friends:
Enjoy luxury holiday homes Holland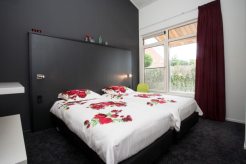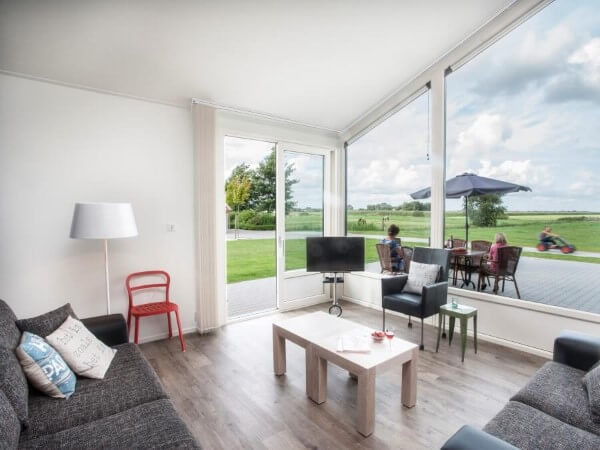 Our five holiday homes
We have five holiday homes set in the traditional Frisian head-neck-body farmhouse. All suitable from 4 to 8 guests. Each home is quite spacious and is provided with a wide range of luxury and comfort. You will find:
A large living room accompanied with a leisure sitting area and advanced modern appliances
A kitchen fully equipped of amenities
Spacious bedrooms with comfortable boxspring beds
Bathroom with a jacuzzi, shower, toilet and most bedrooms have a sauna
Terrace with garden furniture, BBQ options, playground for the children.
New to our holiday homes is the indoor play area. Children can play here when the weather is bad outside. In this room you can find toys for young and old: including building blocks, dollhouse, football table, air hockey and a pool table (from 12 years).
Two bicycles
Most of our homes are wheelchair accessible and have floor heating. This is all included to offer you a most comfortable and pleasant stay!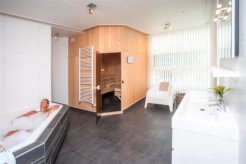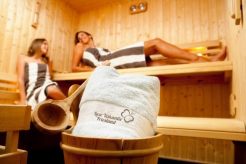 Luxury holiday homes Holland
Are you ready for:
Enjoying overwhelming luxury in a wonderful holiday home?
Relaxing in the peace and quiet of the spacious Frisian countryside?
TWe offer you a chance to escape from the hustle and bustle of everyday to one of our 5 holiday homes.
An ideal place for:
A weekend getaway or a full week for the family
A family reunion or other festive happening for a larger group
A honeymoon or a wedding anniversary
Enjoying the leisure inside or exploring beautiful Friesland? Whatever may be your reason, we will make sure that it will be unforgettable!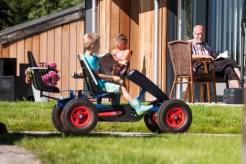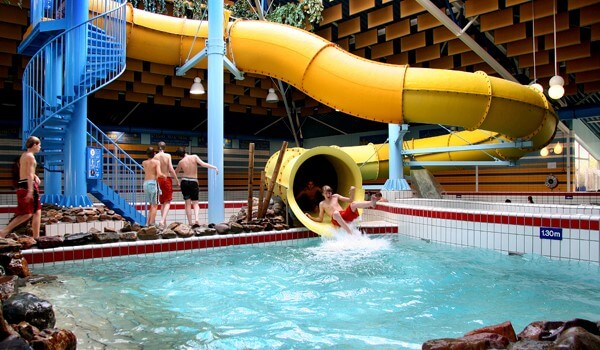 For the children
In and around your holiday home you will be having great fun enjoying it all, and so will your children. They can jump up and down on the trampoline for hours on end, play soccer outside or even play ping pong inside. On top of that there are four go-karts ready for use, from little to big. No matter what the age, a two-year-old or a twelve-year-old will have lots of fun and pleasure on these go-karts.
See here for more activities in the area.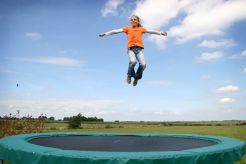 Luxurious Holiday Friesland
(the name of our holiday farm) is situated in typical Frisian countryside in a small township called Snikzwaag (Sniksweach), on the outer skirts of the lovely town called Joure. An idyllic location to find peace and leisure in every season. From your holiday home you can appreciate the panoramic view, with a clear sky up to 10 kilometres far! Besides that there is so much more to see in the area, such as:
The Frisian lakes. The Snekermeer lake is close by. Hire a sloop boat to experience and explore this.
The towns Sneek, Heerenveen and Joure are within a distance of 10 kilometres.
Kameleon Theme Village is within cycling distance. Inspired by the Kameleon books of adventure for youngsters.
Several restaurants, quaint terraces and shopping options nearby.
In short: as well as for your rest and leisure (and that of your children) you can see that the area has lots to offer.

Group accommodation
Our new group room has been a fact since May 2020. This space can accommodate up to 36 people and is centrally located between the five existing holiday homes. Do you want a weekend away with a large group? Then you have access to five holiday homes and a group room for a weekend.
In the group room there are three toilets in the spacious entrance (ladies' and men's toilet and a urinal). The entrance opens into a covered play area and the other door leads to the group room.

In the group room you will find:
– a fully equipped kitchen including a professional dishwashing kitchen (industrial dishwasher)
– a large TV (85 inch) for Netflix and / or presentations including a Sonos installation
– large robust tables with bucket seats
– a lounge area
– underfloor heating.
The indoor play area provides toys for young and old. For the younger children there are building blocks, a doll's house and a kitchen and for the older children a table tennis table, air hockey table and a pool table (from 12 years).
Through the large sliding doors in the group room you have a panoramic view of the playground and the Frisian meadows behind it. You can perfectly see your children playing on this terrace and enjoy the sun.
Zoover 9.3
***** Ruimte en rust in en om het huis. En veel leuke activiteiten in de omgeving!
**** Een heerlijk luxe huis met een luxe badkamer met een sauna, infrarood en bubbelbad.
***** Huisje was zeer ruim en op en top verzorgd. En daar de fantastische mooie locatie bij opgesteld maakt het een unieke beleving.