Are you looking for a luxurious holiday home? That we can offer. All of our holiday homes are luxurious, complete and warmly decorated. Fabulous for a weekend getaway or a family weekend. You will peacefully enjoy all in a beautiful rural location amidst the quietness, space, nature and the Frisian waters.
Our holiday homes are suitable for 4 to 8 guests.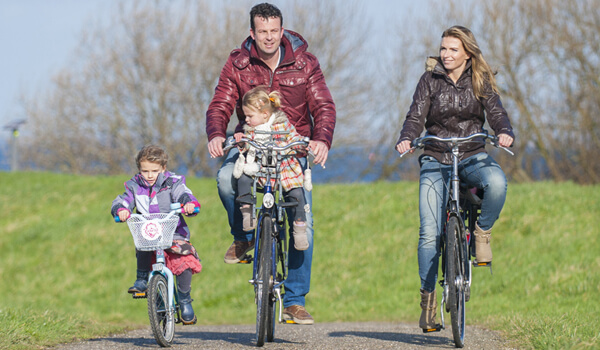 Holiday Home Blaugers (Bluegrass)
Blaugers is a snug and cosy holiday home for 4 guests with a a fully equipped kitchen, 2 bedrooms and a spacious bathroom with a jacuzzi. This holiday home includes a private driveway with a terrace and a parking space.
Read more about our Holiday Home Blaugers
Holiday Homes Simmertwirre & Reidkraach (Summer Tornado & Collar of Reed)
The holiday homes Simmertwirre and Reidkraach are suitable for 2 to 8 people. Both holiday homes are cozy and rustic and old elements of the farm can be found in the living room. These luxury holiday homes have a full kitchen, a spacious bathroom with whirlpool bath, shower and Finnish sauna. On the ground floor there are two bedrooms (including a bedroom with two 2-person bunk beds) and 2 more bedrooms on the 1st floor with 2nd toilet and shower.
Read more about our Holiday Home Simmertwirre or Holiday Home Reidkraach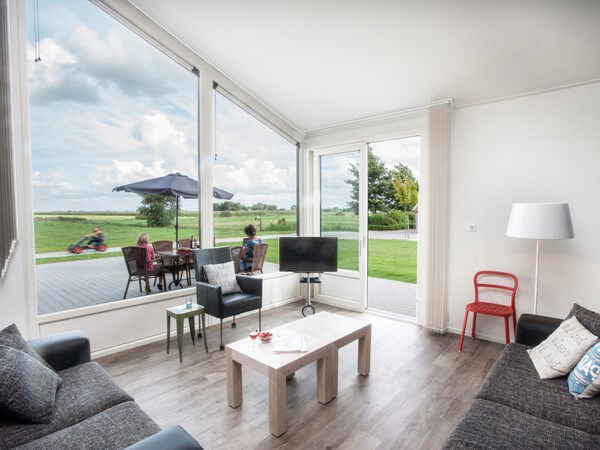 Holiday Homes De Finne & Haailan (Best land behind the farmhouse & Hay land)
Holiday home De Finne and holiday home Haailan are large, modern and comfortably furnished for 6 guests. The fully equipped kitchen, lovely roomy bathroom with jacuzzi, rain shower, sauna and infrared sauna provide a wonderful relaxation. Both holiday homes have a bedroom on the ground floor and there is an additional toilet. What makes these two homes special is the loft with an open bedroom.
Read more about our Holiday Home De Finne or Holiday Home Haailan
The benefits at a glance
To offer you a wonderful holiday, all of our bedrooms are equipped with high quality box spring beds.
For the children there is a fantastic playground with 4 different go-karts for all ages, but also plenty of space for ball sports or other outdoor activities. To run an errand in the village Joure, use one of our bicycles.


Our spacious grounds are one big playground for children. And did you know that many children have learned to cycle with us.
Furthermore, there is:
• Trampoline
• Go-karts for all ages
• Seesaw • Slide
• Swing set
• A tree swing
• Table tennis table
• Kite flying
New to our holiday homes is the indoor play area. Children can play here when the weather is bad outside. In this room you can find toys for young and old: including building blocks, dollhouse, football table
You can park your car safely in our large parking spaces.
Children under the age of two years are free of charge.
Unique: you pay for the number of guests that stayed.
Is there something not clear or do you have any further questions? Please feel free to contact us and we will be more than happy to help you.